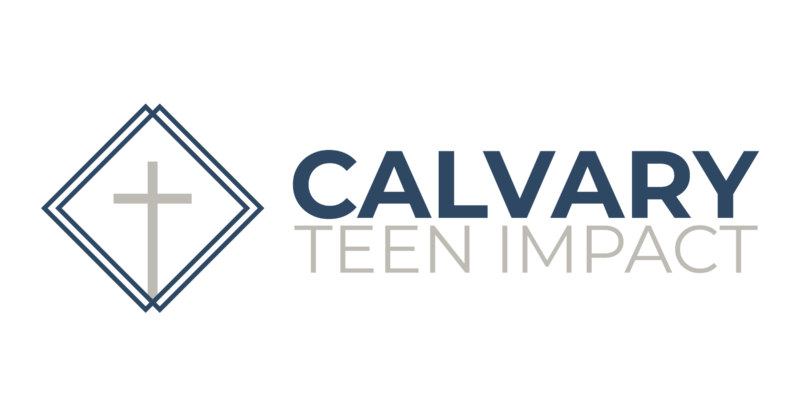 Our Mission: Calvary Teen Impact, the youth ministry of CBC, exists to lead students to know God genuinely, to worship God supremely, and to serve others selflessly.
Our Vision: To assist in the work of the church by encouraging an environment that will impact our community with the life-giving Gospel found in Jesus Christ.
Sunday School – 9:45am
We would love to have you join us at our weekly meetings! Sunday is our regular Bible study time, digging deeply into God's Word.
Wednesday Teen Impact – 6:30pm – 8:00pm
Wednesday is our normal activity night, with a practical lesson from the Bible, snacks, and games.
Occasionally, we will hold special events offsite or have a special theme onsite during this time.
PLEASE FILL OUT THIS FORM FOR EACH TEEN THAT PLANS TO PARTICIPATE IN ANY TEEN ACTIVITIES: