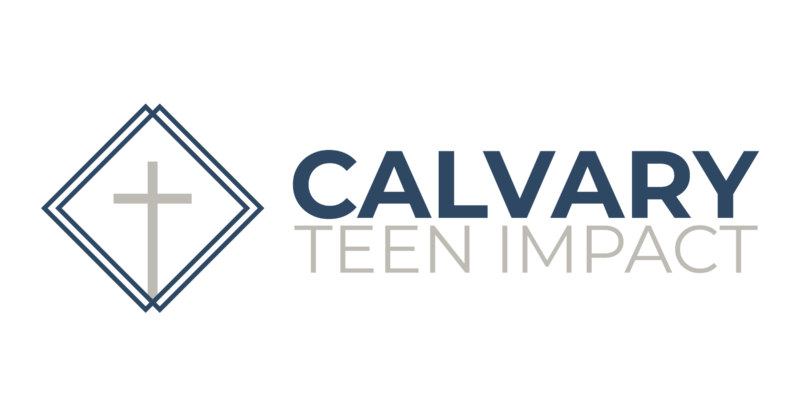 Our Mission: Calvary Teen Impact, the youth ministry of CBC, exists to lead students to know God genuinely, to worship God supremely, and to serve others selflessly.
Our Vision: To assist in the work of the church by encouraging an environment that will impact our community with the life-giving Gospel found in Jesus Christ.
Wednesday Teen Impact – 6:30pm
Sunday School – 9:30am
We would love to have you join us at our weekly meetings! Sunday is our regular Bible study time, digging deeply into God's Word. Wednesday is our normal activity night, with a practical lesson from the Bible, snacks, and games.
Occasionally, we will hold special events offsite or have a special theme onsite during this time.